Read the Story
Friends of Necessity
All alone on a desolate planet, Vehster and Gleiane became friends out of necessity. Bound by the rules of their former tribes, the two men constantly struggled with their conflicting obligations. But when a beautiful space adventurer arrives on their planet, everything changes. Find out what happens in this sci-fi short story.
Read the story here.
Buy the Shirts
Click the design to see more clothing styles and colours.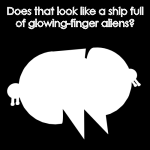 Glowing-finger alien ship T-shirts
Does that look like a ship full of glowing-finger aliens?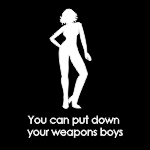 Put down your weapons T-shirts
You can put down your weapons boys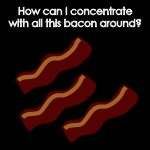 All this bacon T-shirts
How can I concentrate with all this bacon around?